It was an October for damaged control. One pulled hamstring sandwich with a side of stitched ribs proved, as always, that I use all parts of the pig. I even remembered to pull a ripened bottle of swine out of the shadows and pour myself a glass half flu. With my body careening toward cliff's edge, I made a brief effort to pursue more casual activities.
During one lunch "chat" at work, where all of my workmates instant message about what to do for our midday break, I suggested that we play a bit o' Bocce Ball. Most scattered like cockroaches at a room lighting clinic, but Wisconsin and 6-pack said they were in. Wisconsin just happened to have a Bocce Ball set in his car, so we made a date to play by the lake.
After carefully noting the way my red set of balls crept over the wet grass and slipped comfortably through the bushes, I was already down a few points to both of my adversaries. I passionately mounted a comeback, carefully braiding my tosses to bounce off the trunks and tresses of the surrounding trees. Finally, after almost an hour of play, I was nearly winning. I won a round, meaning I had control of what we had to aim at next, and I chose to point our game into the parking lot. I went first, rolling my ball across the asphalt and watching it disappear around a curve. We all tossed, both of my opponents commenting on how dumb it was to be playing in the parking lot. As we walked over to see whose ball was closest to the target, we saw that all of the balls were heading for the parking lot drain. We all dove for our balls, but two dropped into the hole and landed in a beam of light on top of an underground apartment complex for rats. The game was over and my reputation as the worst decision-maker of '09 was solidified. It was around this time that I decided I was going to be a gay Superman for Halloween.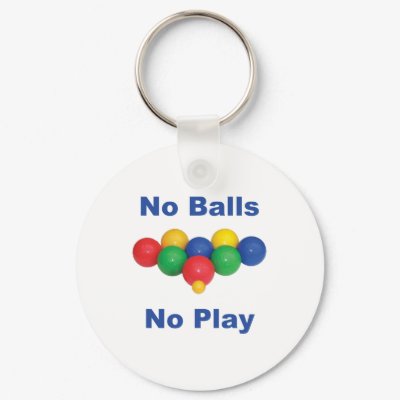 Technically, my plan was to be a gay Clark Kent. I wore pink pants, a suit coat, and a Vermont license plate around my neck. On the license plate was a note that read "My straight friends call me Clark." The writing was small, but my acting was method, and on the first night of Halloween parties everyone assumed I was some kind of license plate salesman who liked men. I would slink around the room making comments like "Don't look em-bare-assed ladies, I can see everyone's underwear and you all look adorable!" Whenever I took a drink, I tried to stick my right pinky out, but as some of you may know I broke it a year ago and didn't get it fixed, so I just stood there with my little finger struggling to straighten. My shaky pinky was in a state of ambiguous commitment, and that is never a good thing for a straight man trying to stroll a curvaceous tightrope.
Zhang it! made things interested by going median surfing on our way home. As we rolled up to a stop light, he escaped and we had to speed away because of the line of cars honking behind us. When we returned to pick him up, he had his arms wrapped around a lumberjack and his head wrapped around the clouds.
The second night, on Halloween, I upgraded my costume with a blue "scrub" undershirt, a kryptonite glow stick, and a pink Superman logo. The fact that I cut the logo out of cardboard and sewed a yellow napkin and pink ribbon onto it only helped to aid my aura. Zhang it! was a gargoyle for Halloween, Wisconsin was "Pumpkin," and 6-pack was a Human Canvas. Wearing a white painter's jumpsuit that said "Paint me" on it and armed with myriad colored sharpies, 6-pack and the rest of us felt well prepared to tackle the infamous Halloween party on Franklin street. We never made it.
Wisconsin/"Pumpkin" crawled down a dark gravel driveway and rooted into the rocky terrain. He was carried home by Zhang it! and Mr. Super (my flamboyant persona.)
After failing to locate any women to write on his canvas and buying 8 random guys shots of Jack Daniel's with an expired credit card, 6-pack disappeared from the first bar we went into. He sprinted home and kicked down our front door even though there was a key under the mat and human canvases are not known for random acts of violence. This quickly became known as going "Hot damn on the door jamb" and is patent pending.
We bowed out of the weekend with a viewing of Paranormal Activity. Fun, charming, uplifting, bubbly, and deep deliciousness of the ventral pallidum were all used to describe some other movie in some other theater. The movie we saw: riveting and "Oh-my-gah did she just… Hold me. Hold me close"