What the hell happened to 2010? I remember 2010 like it was just the other day – drafting 100 unique New Year's texts to everyone in my phone for disbursal come 2009's midnight. The resulting cascade of responses to my texts did wonders in kicking off last year.
Now it's 20!! and it's time to figure out where I mucked up last year, what I can't learn from it, and by the way, who can I contact to get a drink in this damn place?
After deciding I wanted to get a poem published, I went online to play the role of predator. On the hunt for a place to display my writing, I went to Craigslist to take advantage of somebody, because that's what Craigslist was created for. I quickly found a community that not only liked my poem but paid to use it. Very nice, I thought, I should do this more often. I then proceeded to add nothing more to the realm of poetry for the rest of the year.
Instead, I kept a lazy eye on the "Writing gigs" part of Craigslist, and was able to land a stint making fun of Dead Celebrities and their ridiculous propensity to aggrandize their real estate needs and overshoot the idea of "want". That landed me some more scratch/cashflow, bringing the year's total to $200. I am hoping to multiply that tenfold in 20!!. I've already submitted a short story for a national competition that will equal that tenfold goal if it slips through the cracks into first place. Keep your panties crossed.
Soccer and Volleyball skills
I've got 'em, and you can't have 'em. I set a goal with Zhang it! for our team of two to become the best sand volleyball doubles team in our county. While we definitely aren't – we had a pretty paltry record in the men's summer league – we are well respected on the circuit as up-and-coming, piss-and-vinegar types. When Zhang it! steps onto the court, the opponents feel slow and the sand shivers. When I step onto the court, Zhang it! feels slow, my thighs quiver, and the Sun hits the snooze button.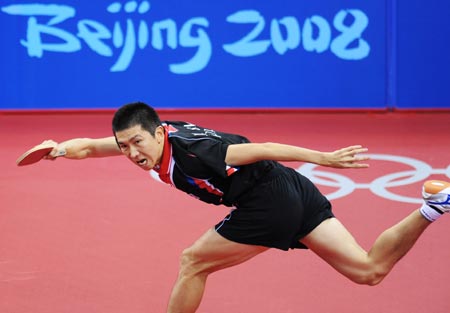 Zhang it!: Pre-game Volleyball Warmup
I play a lot of soccer on some very good teams. This is not necessarily because I play at an elite level, but because 6-pack (Michigan Mike) is an elite goalie and I am his +1. Because I am playing with good people against great people, I have gotten much better quite quickly and fancy myself a defensive presence. What that means is up to interpretation.
I helped write and then acted in a short film that represented Cisco's North Carolina campus in a company-wide film competition for my organization (Information Technology.) We created four versions, from vanilla to X-rated, and were able to borrow the campus film studio to record as if we were important. It was quite an experience to see myself onscreen when they showed the video to our campus, especially since afterword people came up to me squinting in what I took as both diss and approval. While I'm not yet the face of Cisco, I'm definitely some lesser glanced at body part.
"Your body is speaking Spanish to me"
I lackadaisically pursued body language knowledge this last year. I took a training course at work on Communication that had a section on non-verbals and I am reading a collection of words published by a former FBI body language expert. I've made prolonged eye contact with several people throughout the year, but the jury is still out on how badly I creeped them out. I've discovered the easiest way to instantly offend someone is to tell them they have the body language of a walking stick.
You know what you are? A Homowner
Being 6-pack's +1 has escalated my emasculation to the point of no return. Granted, when buying a house with another male, questions are sure to arise. What are your intentions with this man? Where do you get off? Who's your interior decorator? Here's how we answered those questions: Our intentions are intentional, we would like to buy this pool and if the house comes with it… so be it. We get off most days between 5 and 6 PM Eastern, when we take the bus we get off whenever the bus driver isn't looking, and when we engage in interstellar spaceflight we get off when the aliens tell us to get off. And our interior decoration is determined by Science with the undying support of our parent's favorite jeans.
We made it through the entire house purchase process without any colorful commentary. Then, when we got a check from the old homeowners to fix a few small issues, they made the check out to 6-pack and wife: Wesley King. 2010 was the year of the homowner and the year my gender was tossed into a blender and Frappéd like my ankles when I wear stilettos.
I will next be posting my goals for 20!!, one of which is to help others complete theirs, so holla at me if you want my support!